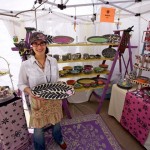 2018 Spring/Summer Events
May 26, 27, 28, 2018, Art Market of Estes Park, Bond Park, "Downtown" Bond Park in Estes Park, Saturday and Sunday 9am-5pm, Monday 9am-4pm, www.artcenterofestes.com
June 23, 2018, Studio Sale, 7425 Magnolia Rd, Nederland, CO 80466, Saturday 10am-4pm, Come see where we create and shop! We'll also feature the work of at least 3 other artists! 
July 21, 2018, GHVFD Annual Pancake Breakfast and Celebration, "Downtown" Glen Haven, Saturday 8am-2pm, Come help us support the community we built our lives and business with!
September 1, 2, 3, 2018, Estes Park Arts & Crafts Show, "Downtown" Bond Park in Estes Park, Saturday and Sunday 9am-5pm, Monday 9am-3pm, www.estesparkartsandcrafts.com
October 6 & 7, October 13 & 14, 2018, Boulder Open Studios Tour, Our Studio is located at 7425 Magnolia Dr, Nederland, CO 80466, The Open Studios Tour is a free self-guided tour that invites the public into more than 120 artists in and around the City of Boulder, Colorado.  www.openstudios.org
——
We have some items for sale on our etsy page.
——————————————–
Stay connected with us via facebook.