2021 Fall/Winter Events
September 18 & 19, 10am-5pm, Estes Park Studio Tour, I'll be the Guest of Susan B. Anderson: 3495 Saint Francis Way, Estes Park. For more info and complete maps, visit www.epstudiotour.com. 
October 2 & 3, 9am-5pm, Cheesman Park Art Fest, 1599 East 8th Avenue, Denver CO 80218. www.dashevents.com for more info! 
CANCELED–November 13 & 14, Boulder Mountain Handmade Market, 10am-4pm,  Boulder Elks Lodge/3975 28th St, Boulder, CO, www.bouldermountainhandmade.com for more info. –CANCELED
November 19 & 20, Affordable Arts ONLINE Holiday Sale, "Opens" at 8am on the 19th-7pm on the 20th, www.affordableartsfestival.com for tickets (benefits scholarships) and more info. This is a unique festival: Everything is $100 or less! 
November 26, 27, 28, Wild Bear Eco-Arts Show, 9am-5pm, Wild Bear Nature Center, 20 Lakeview Dr, Nederland, CO. Come support our local nature center and local artists! www.wildbear.org for more info. 
December 4 & 5, Holiday Mountain Market (Nederland), NEW HOURS: Saturday 11am-7pm, Sunday 10am-4pm, Nederland Community Center/750 Hwy. 72, Nederland, CO, Nederland, www.mountainpeaklife.org for more info.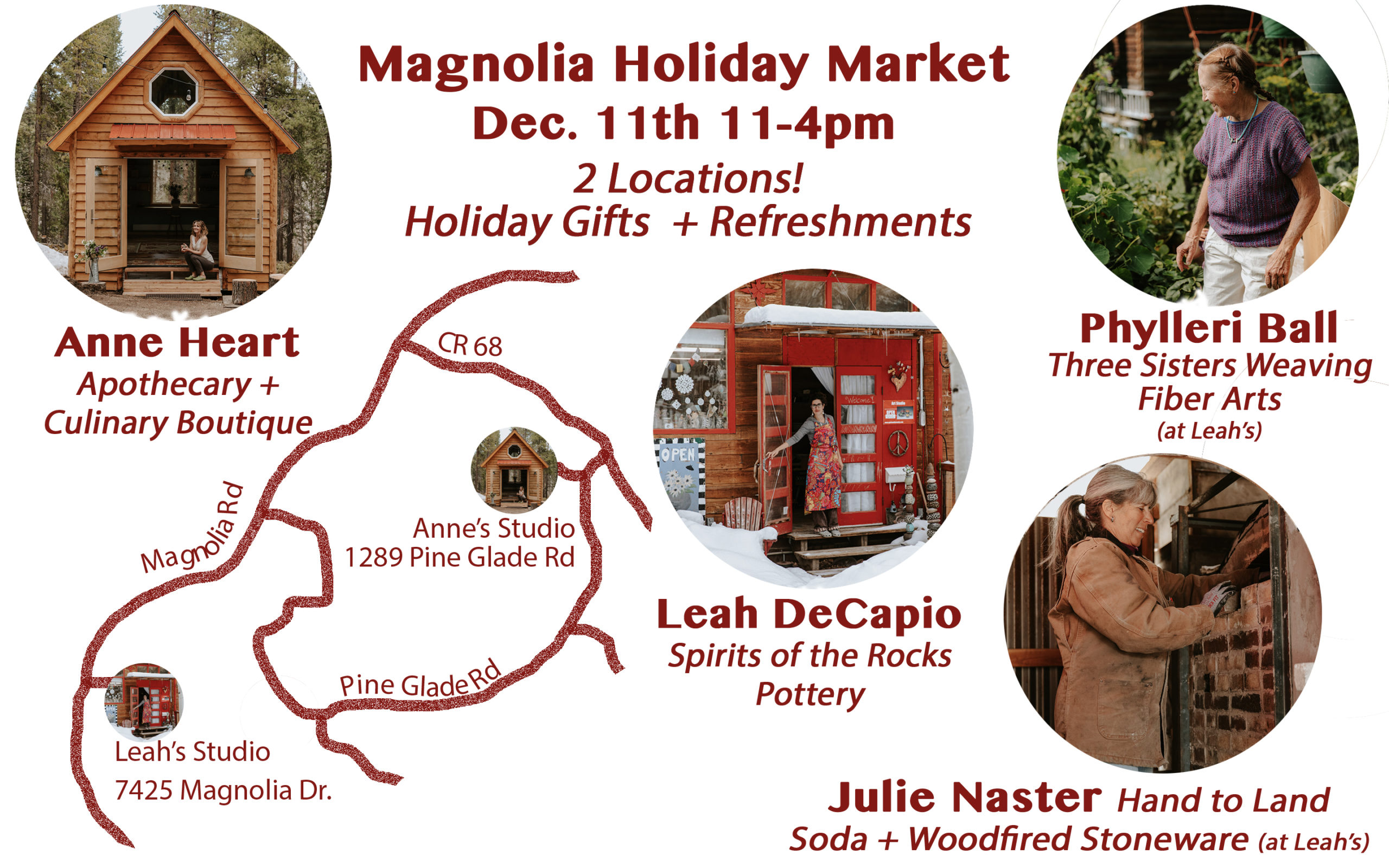 December 11, Studio Sale, 11am-4pm, 7425 Magnolia Dr, Nederland, CO 80466, www.spiritsoftherocks.com for more info. Come see where we create our art! 
More events are in the planning, so check back soon! 
——
We have some items for sale on our etsy page.
——————————————–
Stay connected with us via facebook